Considering teaching English in China is definitely exciting, but like any big move, it requires careful consideration before you plunge in.
In this article, we bring you six things to consider before teaching English in China, from researching where you'll live to getting a visa.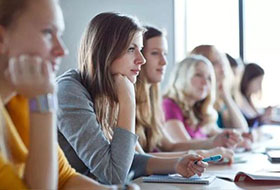 1. Know that it's the right job for you
Before taking a job in China, consider whether it's the right job and industry for you.
You may see working in China as a way to travel somewhere new, learn a new language and experience a new culture.
These are all admirable reasons to come, but remember that most of the time you will also have to… you guessed it… work.
With this in mind, make sure that you're taking a job that's right for you.
Prior to applying for jobs as an English teacher in China, for example, we found freelance work as an online business English teacher for adult students in France and Germany.
If you're new to an industry or role, this kind of casual experience may help you determine whether the job you're considering is right for you.
This is doubly important when taking a job in China as if you realize the role is not for you after you arrive, changing jobs can be difficult and changing industries even harder.
Just ask anyone who's had to transfer their Chinese work visa and residence permit to a new employer.
And if you decide to pack it all in and go back home mid-contract, it probably goes without saying that your botched experience in China will be costly in more ways than one.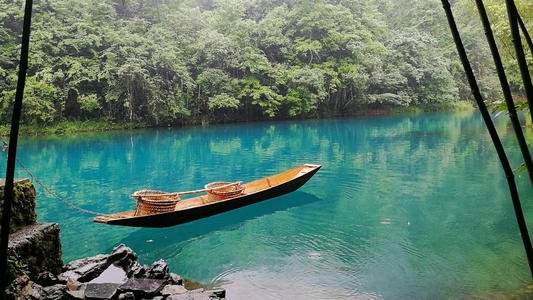 2. Research where you want to teach
Outside of work, think about where you want to be. After all, if you honor your work contract, it's going to be your home for at least a year, possibly longer.
China's first-tier cities of Beijing, Shanghai, Guangzhou, and Shenzhen offer foreigners a cosmopolitan lifestyle with Western bars and restaurants aplenty.
Second and third-tier cities, however, may offer a more authentic and immersive Chinese experience, with fewer English-speakers and more access to local culture.
Also don't forget to consider the climate, as it varies greatly across the huge country that is China.
If you like warm weather, consider applying for work in southern China.
If you want winter sports, consider Beijing or other cities in northern China.
3. Everything's above board
Before accepting a teaching job in China it is very important to make sure the company is licensed to legally employ foreigners to work in China.
They should be able to provide you with a proper visa and give you information on the entire visa application process and when to expect the papers.
The only costs incurred to you should be the actual visa fee that you pay at your local Chinese embassy when you go there to have the visa stamped in your passport + the flight tickets to come to China.
Upon arrival, we will reimburse you the costs upon providing us the receipt.
Also, make sure you have around $400 USD for the first month of living in China until you get your first salary.
You'll also want to have a read through a sample contract and make sure it is clear about working hours (both teaching hours and admin hours), salary, when it is paid, overtime pay, holidays, health insurance (if provided), sick leave, disciplinary procedures, taxes.
It is common practice for teachers to actually sign the employment contract before purchasing tickets and applying for the visa.
If housing is provided I'd ask about who you will be sharing with, what the house is furnished with, how far it is from the school and maybe even some sample pictures.
Here are some general details about housing for teachers in China.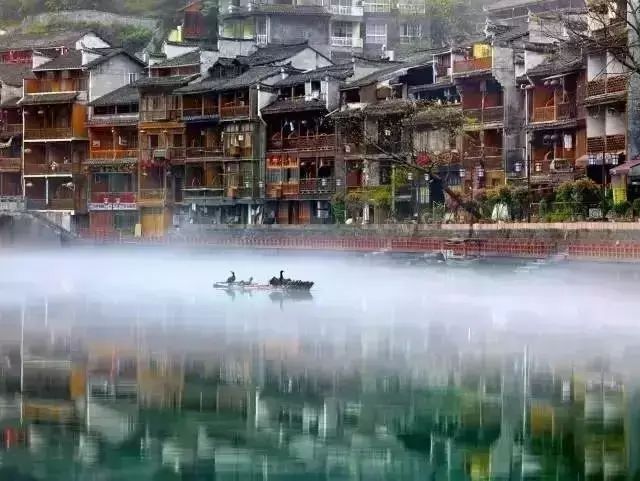 4. Be prepared for your interview
Remember the basics of job interviews: dress to impress (the interviewer can still see you, or at least your head and shoulders, on a Skype or WeChat video call) and ask questions that show you're interested in the job.
Bear in mind that if you're applying for a teaching job in China, you may be asked to teach part of a mock lesson.
To this end, make sure you have materials and/or a mini-lesson plan prepared.
You may also be asked about how you would deal with certain situations, such as a student who does not behave or a parent who's unhappy about their child's progress (or lack thereof).
Before your interview, think too about why you want to work in China.
Don't be afraid to say that you want to see a new country, experience a new culture, learn Mandarin Chinese, etc.
This will suggest to the employer that you are open-minded and prepared to live in China for at least a year or more.
After all, no employer wants to take on a foreigner who realizes they hate everything about China as soon as they arrive.
This would only create an administrative headache for the employer as they would have to go through the whole lengthy hiring process again.
5. Be prepared to wait
You got offered a job in China. Congratulations!
Now the real fun of applying for the visa begins.
As a minimum, we will ask you to send the CV, self-introduction video, and some other documents.
Luckily, we have detailed guides on how to apply for Chinese visas, check our guide below:
Getting a visa could take up to 2 months, so make sure you apply in advance to collect all necessary documents before becoming to China.
Here's a guide on documents legalization:
Documents Legalization for Work Z Visa: The Complete Guide (2020)
6. Final preparations
As for final preparations, be sure to find out if any medicine you take is available in China.
Someone at the school should be able to find the Chinese name and check at a local clinic.
If not, you can speak with your doctor about getting a large prescription and make sure to get a note from him to show at immigration just in case they ask.
If the school doesn't provide health insurance, you'll have to arrange cover for yourself while you are away.
There might also be some products not available in China so stock up before you leave.
Some of the useful suspects are a decent selection of English novels, large size men's shoes, Western brand deodorant, and a few other odds and ends.
Searching for a new job is a full-time job in itself, we know.
But as you are not only changing jobs but also country, house, friends, and life it's worth doing all the planning and preparation to ensure your time teaching in China is enjoyable.
We're here to help, we've placed hundreds of teachers all across China and work with only the best schools.