Documents authentication to get a work Z visa for China
Chinese Z Visa refers to the Working Visa of China.
As the name suggests, Working Visa is the kind of Visa you have to hold when working in China.
We've come up with useful tips and a step-by-step process on how to go through documents legalization for Work Z Visa when it comes to different policies with certain countries.
The whole visa process may vary from country to country, here is the general process you will walkthrough.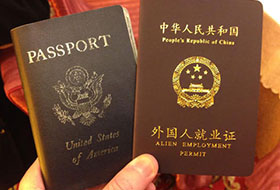 Who can get a Chinese working Z visa?
1). Native and non-native English speakers with at least a Bachelor's degree.
2). Teachers also need to have a clean criminal background.
3). The 3rd document you need is either TEFL (only for native speakers!) OR a document confirming 2 years of work experience after graduation (in any field) – for non-native speakers.
Here's an example of work experience document:
Only under these conditions will they meet the qualification and be able to legally secure the work permit in China.
In order to apply for this visa, you need to have all these documents in hard copy. Then you go through the process of translating them into Chinese and authentication by the Chinese consulate.
The last step will be applying for a work permit in China.
But let us tell you about each step in detail and provide useful links to make it easier.
Step 1.

Completing a police check
USA: Usually non-criminal backgrounds at the local police station will suffice but these days the policy is getting more and more strict.
So our suggestion is to go directly to get a state criminal background instead of a local one will save trouble at a later stage.
United Kingdom: Apply for a basic DBS check on this website.
Please check this link and apply for your DBS police check online. Different from the US, it just needs a basic one.
Canada: Visit Royal Canadian Mounted Police (RCMP) website(available in English and French) and apply for a background check according to the instructions.
Ireland: You should make your application in writing to the Superintendent in charge of the district where you live.
If you no longer live in Ireland, write to the Superintendent for the district where you use to live.
If you leave your application into your local Garda station for forwarding to the Superintendent for the district, you should take note of the Garda's name or shoulder number.
Your application in writing should include the following:
Full name as on your birth certificate including your maiden name if applicable
Date and place of birth (or a copy of your birth certificate)
All addresses at which you have lived in Ireland and when you lived there
The place and purpose for which you require the Certificate
You should also include with your application:
A copy of your passport, driving license or similar for identification purposes
A stamped, self-addressed envelope
Your application will take approximately 3 weeks to process.
For more information, visit the official website.
Australia: The AFP provides National Police Checks at a cost of $42.00, printed on secure paper.
For a detailed guide, please visit the Australian Federal Police website.
Check this detailed guide on how to get a criminal record check for South Africa.
Usually, you can get a criminal record check at a local or federal police department, local court, companies that perform name-based checks or other accredited companies.
You can simply google "how to get a criminal record check + "your country" and check the results on the first page.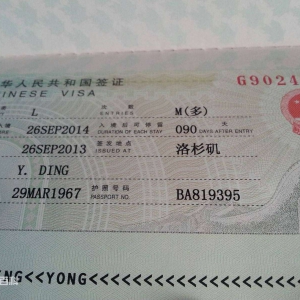 Now you have the police check and you have the materials prepared well.
At this stage, you need to find a notary/solicitor/lawyer's office/bank and do the notarization with them for both the police check and the degree certificate.
It can be done in one day.
Now here comes the most complicated part of the whole visa application process — legalization, which usually needs 1 month to complete.
You have the degree and police check notarized.
They need to be sent to the government to be legalized.
Here the department of the government refers to the foreign ministry of the country.
There are countries like Ireland that don't require this step. So, folks from Ireland, just skip this step!
USA: The Secretary of the State. Bring your notarized copies and the original documents. They will take the notarized copies and staple a certificate of authentication to the copies. DO NOT detach the documents, it will invalidate them if you separate the papers.
United Kingdom: FCO Foreign & Commonwealth Office. It allows your documents to be recognized by governing bodies outside of the UK and Commonwealth. Need both your completed Police Check and Notarized copy of your degree, as well as proof of address and ID, etc.
Canada: Before the document legalization process at foreign Embassies and Consulates in Canada, the Canadian documents must be properly authenticated by the Canadian Government Agency.
In Canada, it would be the Global Affairs Canada that can authenticate all documents originated from all Canadian provinces.
Australia: DFAT — Department of Foreign Affairs and Trade
South Africa: DIRCO — Department of International Relations and Cooperation.
Other countries: Usually, this is the jurisdiction of a Ministry of Foreign Affairs in most countries, but could be different in some countries. You can simply google "how to legalize documents + "your country" and check the results on the first page.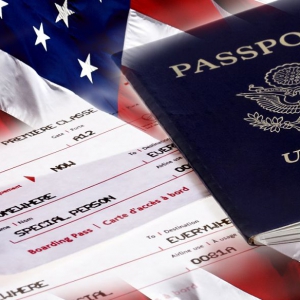 Step 4.

Chinese authentication
Finally, you come to this step!
Now you can take your DEGREE, Criminal RECORD CHECK and TEFL (for native speakers only!) to the Chinese Consulate/Embassy for the authentication.
The work experience document we mentioned earlier does not need to be authenticated or legalized. It just has to be provided in English.
Documents can be submitted in person or using a third party (family member or agency for example).
Prior to submitting the documents, you need to fill out a form, print it and bring with you to the consulate office.
The Chinese General Consulate will verify and seal (excluding contents of documents) the legalized documents, making them ready for use by in P.R China.
Documents authentication to get a work Z visa for China
Step 5.

Scanning and sending to us
After all these steps are completed, scanned versions of these documents should be sent to Work and Live in China recruiters for verification.
Once we check them, we start the process of applying for a work permit in China.
Step 6

.

Applying for a work visa
The easiest way to apply for a work visa is to come to China bringing all the legalized documents with you, and apply here. It will simply cost less and will be faster.
You simply start teaching English, and we take care of all the rest.
Plus, it is free for you once you are in China, we will cover all the costs for the work visa and medical check.
The other way is to apply for a work visa in your country, which could rake up to 90 days and is more expensive.
Moreover, all work visas (if you apply in your country) are issued only for 1 month period, and once you are in China you have to reapply again for a 1-year work visa at least.
It is just a lot more work to do, so we recommend sticking to the first way – coming to China with all the documents prepared and applying with us.
Step 7.

Getting a working permit
Once we apply for a work visa in China, the work permit allowing you to legally teach in China will be issued, assigning you to a specific school according to the contract.
Now, you are officially an ESL teacher in China!
We hope the guide on documents legalization for Work Z Visa was helpful. Should you have any questions, please leave a comment to this post and we will answer as soon as possible.
If you want to apply, just submit a form by clicking the "Apply Now" button in the top right corner.